Qualification measure 'ARTECH Coaching'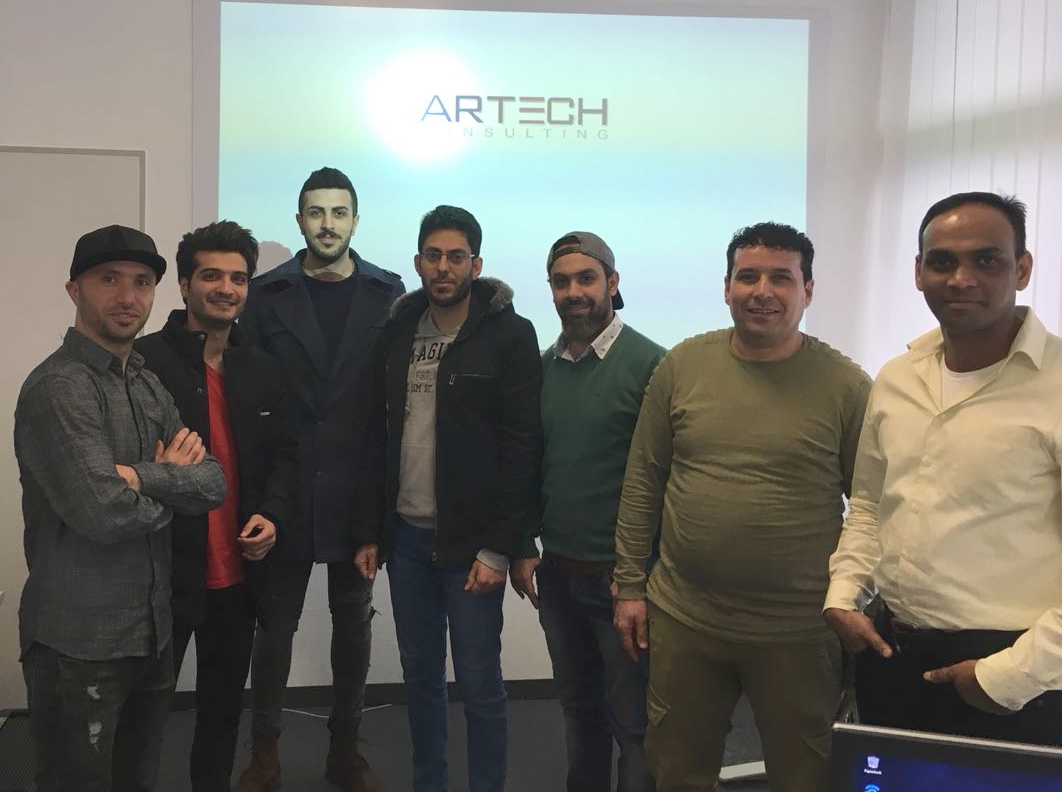 On March 12, 2018, ARTECH Consulting launched the qualification program 'ARTECH Coaching'. As announced several times in the past few months, the pilot project officially started after a multi-stage selection process, involving a total of seven people. The target group here are people who came to Germany as refugees, have an IT and / or a basic technical understanding and regard the qualification measure as a real opportunity.
In the course of the pilot project, the participants will be qualified by ARTECH Consulting for the purpose of starting a job with a social insurance obligation and a technical orientation. In an 18-month qualification program, participants acquire the ability to tackle employment independently and purposefully. There are contacts to potential employers and the creation of a certificate for the successful completion of the qualification measure 'ARTECH Coaching' for the own application documents.
This pilot project will be implemented in cooperation with Stadt Monheim, beratungsCentrum e.V. and kompuls GbR.